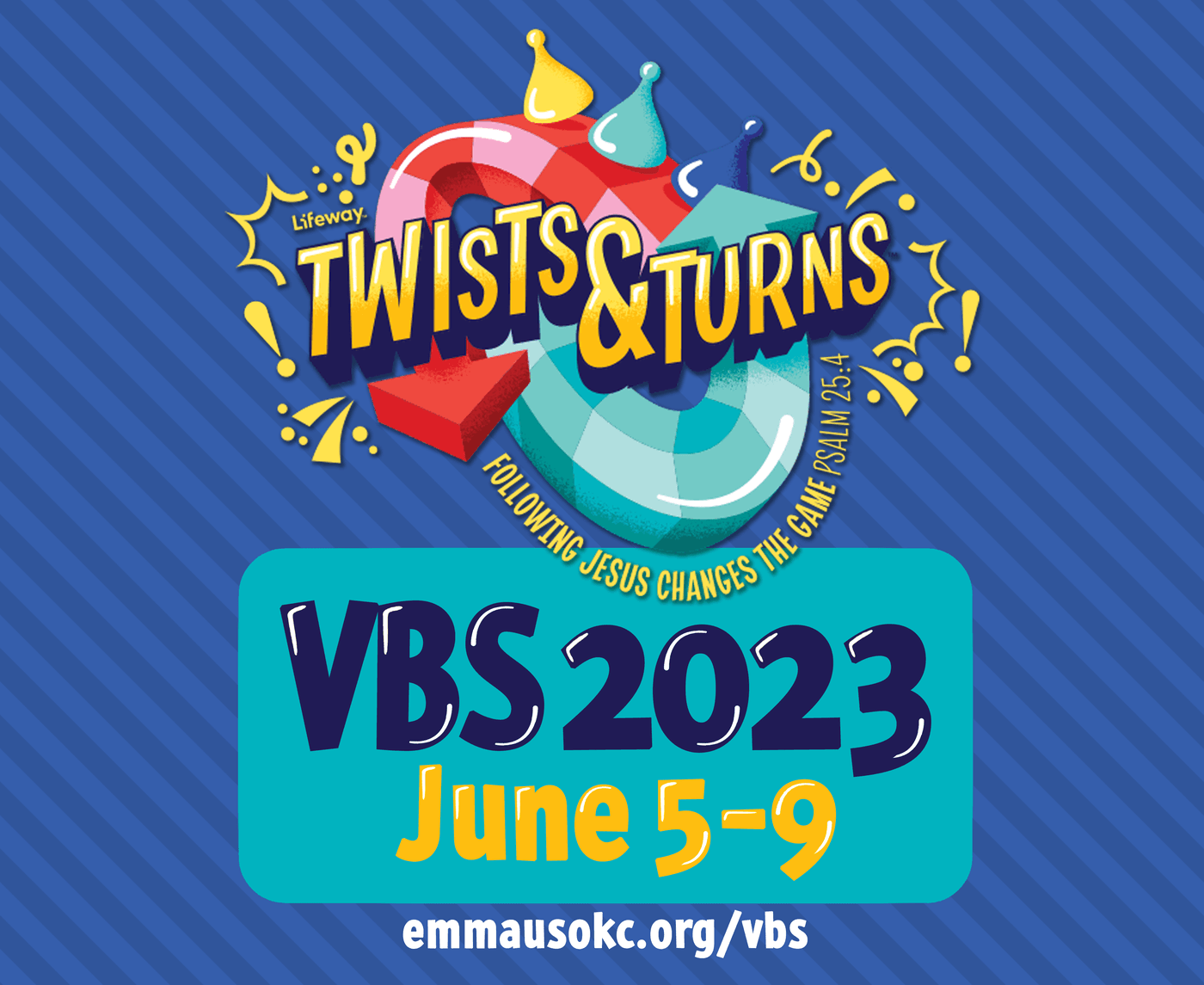 Registration is for children who have completed Pre-K (must be 5 by
Sept 1, 2023) through completed 6th grade.
Life is full of twists and turns that can discourage us if we try to do it on our own, but following Jesus changes everything! Even when we mess up, it's never "game over."
By registering your child to participate, you agree to the following statements:
Responsibility of Participants:
If your child has been sick or has had flu like symptoms within 24 hours of his/her first day of VBS, or any day thereafter, he/she will not be able to attend VBS for the entire week. This also applies to all volunteers.
If your child shows symptoms or is tested for Covid-19 during the VBS week, you agree to notify Courtney Ingram (courtney@emmausokc.org) immediately.
Safety Precautions taken by Emmaus:
In addition to various changes in daily schedules, we will have additional cleaning procedures for all facilities used every day.
We have hand sanitizing stations posted all over our facilities, as well as available with each class to be used before/after each activity.
All snacks are pre-packaged, and only bottled water will be served to children.
By registering online, you acknowledge that you have read, understand and agree to abide by this policy, and that you have shared this policy with all members of your party or informed them of its requirements. Your participation is voluntary, and you assume all risks associated with attending. If you have any questions, or if you do not understand the policy, please contact Courtney Ingram (courtney@emmausokc.org).