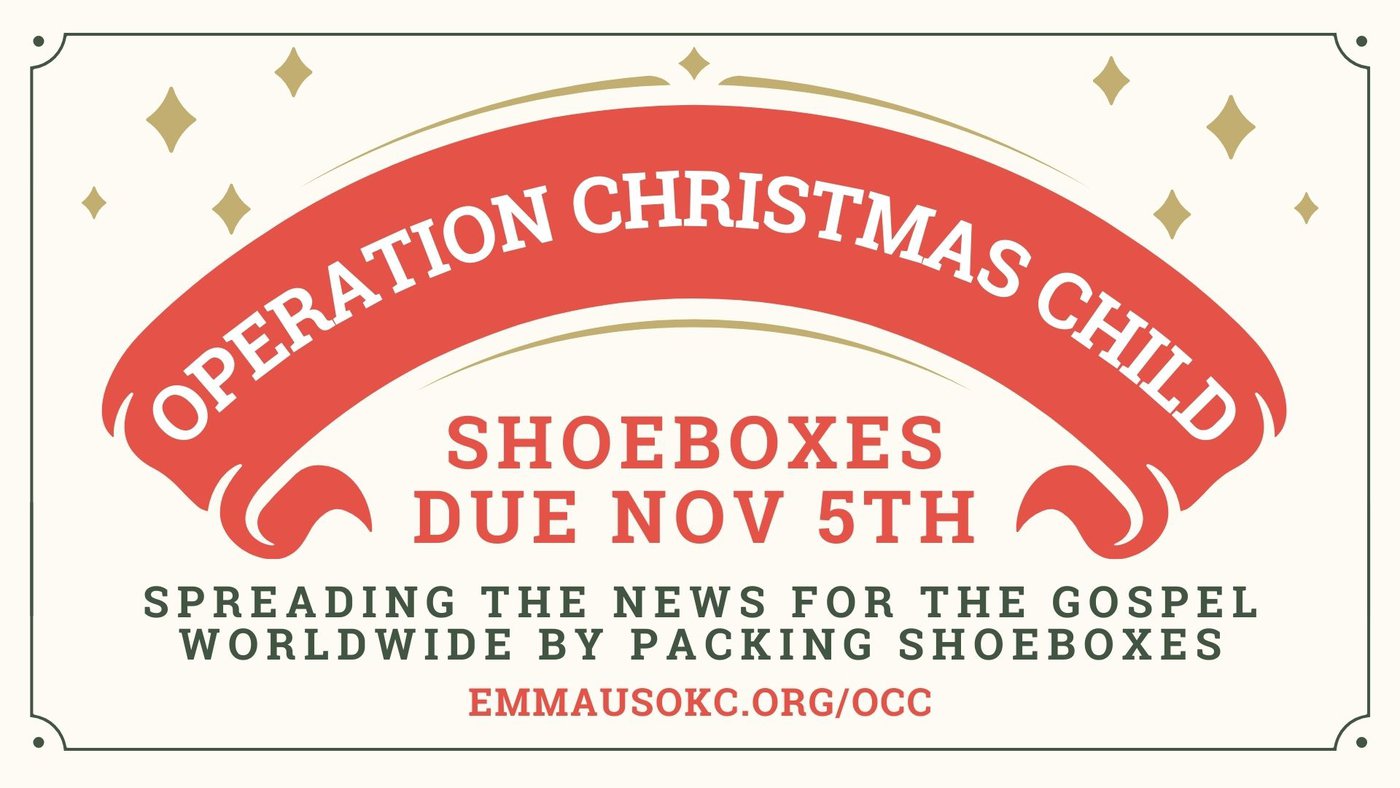 BUILD A SHOEBOX
Pick-up a shoebox and label at Emmaus Baptist Church starting October 15th!
If you attend Emmaus, shoeboxes are due November 5
***If you do not attend Emmaus see below for details regarding National Collection Week!
There is an option to build your box online for $25 which includes shipping. If you USE THE LINK BELOW it will still go towards the Emmaus goal!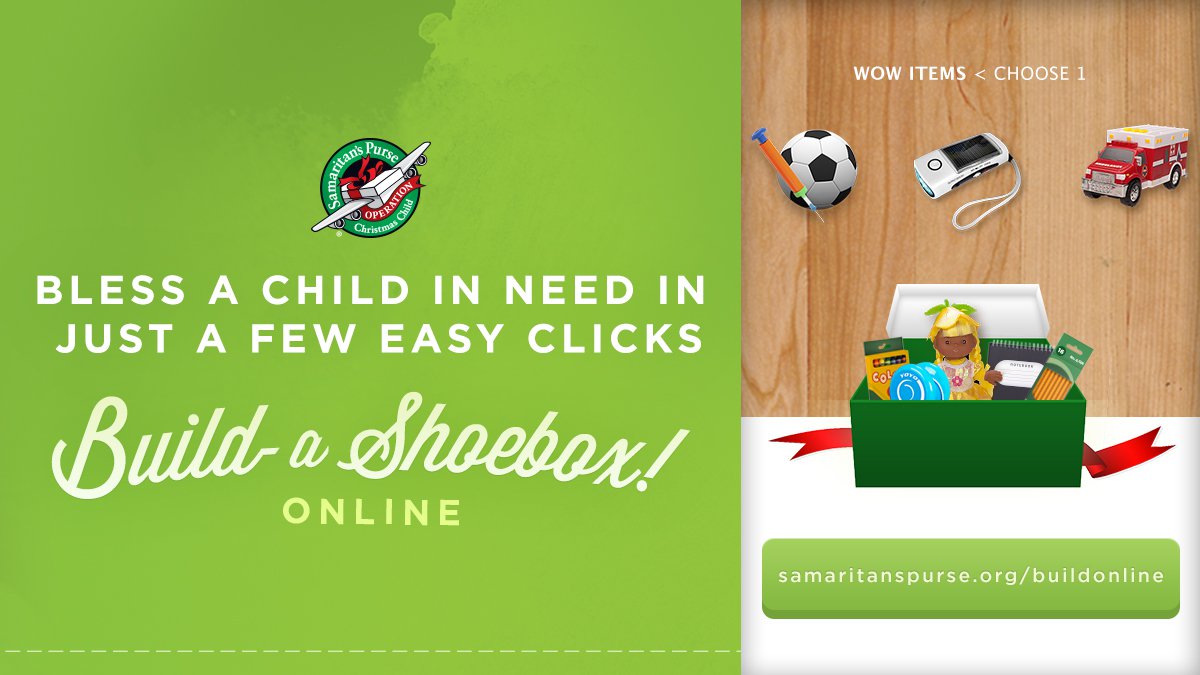 NATIONAL COLLECTION WEEK - November 13-20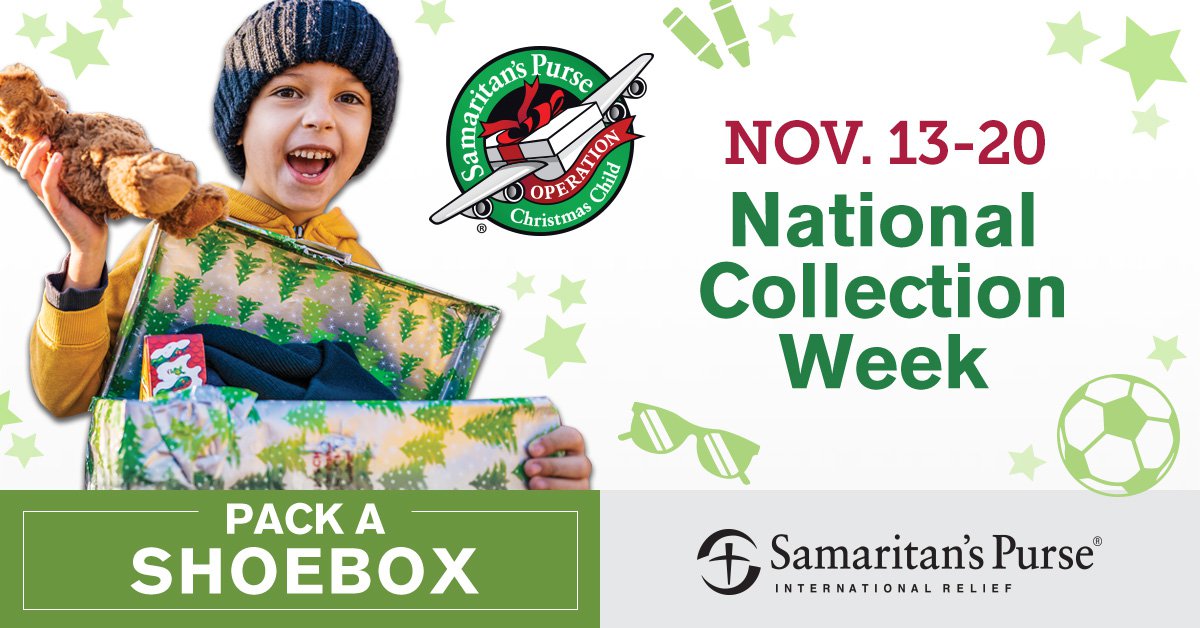 National Collection Week is November 13-20
Emmaus Baptist Church is a regional drop-off site. You may drop-off your shoeboxes at our location during National Collection Week. After National Collection Week we cannot accept any boxes.
Our collection hours are: TBA
Helpful Resources