"Everyone has sinned; we all fall short of God's glorious standard." - Romans 3:23
"The wages of sin is death, but the free gift of God is eternal life through Christ Jesus our Lord." - Romans 6:23
"If you confess with your mouth that Jesus is Lord and believe in your heart that God raised him from the dead, you will be saved." - Romans 10:9
"Everyone who calls on the name of the Lord will be saved." - Romans 10:13
"For God so loved the world, that he gave his only Son, that whoever believes in him should not perish but have eternal life." John 3:16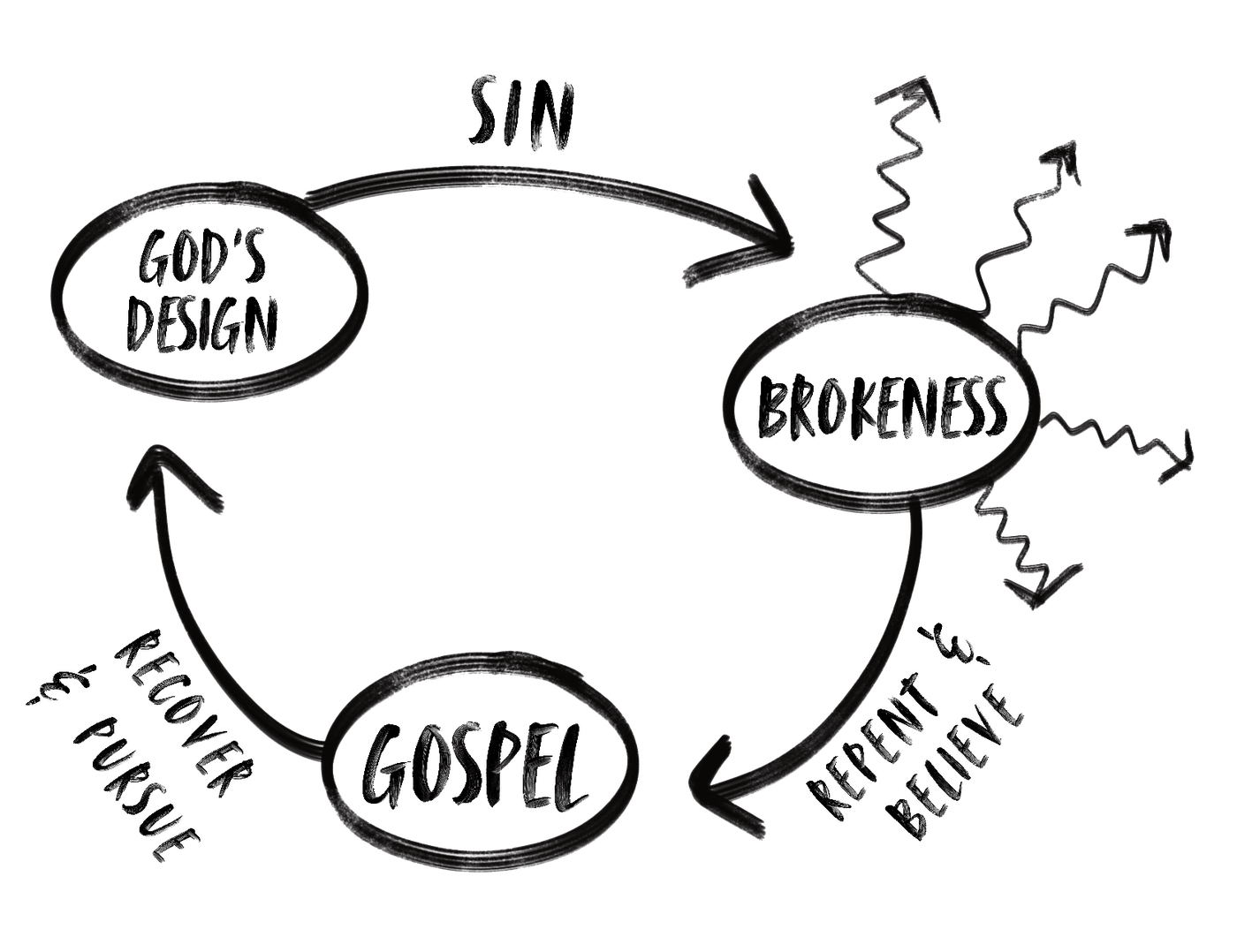 God designed and created the world for His glory, so His people could live in His creation with love, joy, peace, and purpose.
Sin always leads away from God to brokenness and death. Our attempts to escape sin actually lead us further from God.
Through the Good News of Jesus Christ (what He has done for us through His death and resurrection), we are able to be saved from sin and able to recover and pursue God's design for our lives and for His world.
*If you have questions about becoming a follower of Jesus, please fill out the "Contact Us" form below.