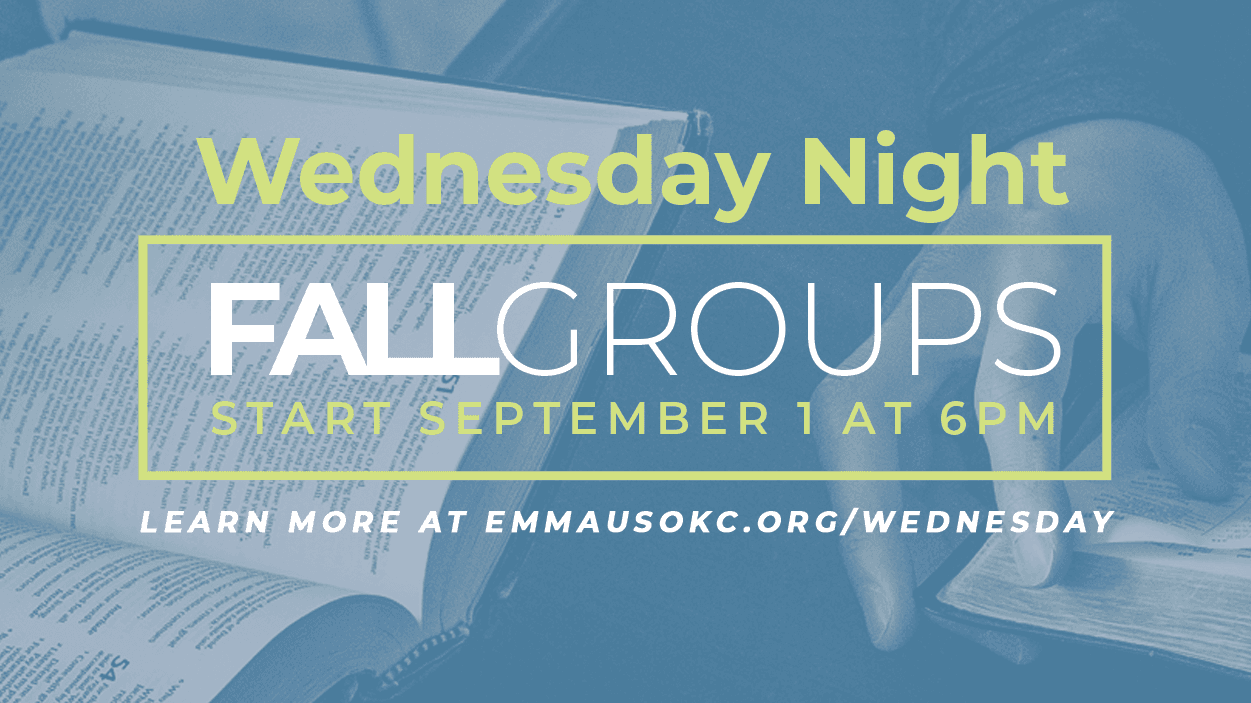 Wednesday Night Schedule
Fellowship Meal at 5PM
Bible Studies and Groups at 6PM
Marriage and Parenting - Paul David Tripp Conference
Led by Owen and Amanda Nease
Experience the marriage of your dreams and find joy in raising children when you follow the wisdom of the Bible! Dr. Paul David Tripp will show you how with eight new video lessons for husbands and wives and moms and dads.
Apologetics Study "Tactics"
Led by Sladan Kavedzic
Confidently and gracefully defend your faith. In this updated and expanded video study, radio host and founder of Stand to Reason Gregory Koukl draws on his extensive experience defending Christianity in the public square to show participants how to (1) effortlessly initiate conversations about faith; (2) clearly, cleverly, and persuasively present the truth; (3) graciously and effectively expose faulty thinking; (4) skillfully manage the details of dialogue; and (5) maintain an engaging, disarming style even under attack.
Men's Study
Led by Jeff Hemphill
First 6 weeks - Holiness of God by R.C Sproul
Last 6 weeks - When I Don't Desire God by John Piper
Women's Study - Sermon On The Mount by Jen Wilkin
Must Register HERE
Led by Vickie Anderson
What does it mean to be a citizen of the kingdom of Heaven? The Sermon on the Mount articulates what the life of a Christ-follower should look like, asking us the same questions it posed to its original hearers: How should a disciple relate to sin? To others? To the Law? How does a disciple think, speak, and act? In this 9-session study, examine the words of Jesus in-depth as He challenges us to think differently about repentance, salvation, and sanctification.
Griefshare
Led by Jim Lehew
GriefShare is a friendly, caring group of people who will walk alongside you through one of life's most difficult experiences. You don't have to go through the grieving process alone.